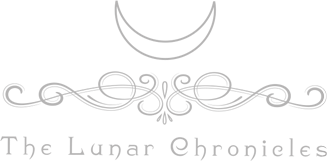 The Lunar Chronicles, abbreviated as TLC, is a young adult series of science-fiction fantasy novels written by Marissa Meyer and published by Feiwel & Friends. The series contains four main novels, a prequel, a collective anthology, two graphic novels, a short story and a coloring book.
Synopsis
[
]
Each of the four main books contains a modernized and science fictonal twist on a classic fairy tale, primarily Cinderella, Little Red Riding Hood, Rapunzel and Snow White. In a universe and galaxy filled with various species and man-made creatures, tensions have risen between Earth and it's former colony, the moon, as a deadly virus ravages the planet.
Plot
[
]
The series revolves around Cinder, a lunar cyborg working as a mechanic in New Beijing. She lives with her adoptive mother, Adri, and two stepsisters, Pearl & Peony, the latter of the two dying of Letumosis. Her unique makeup, combined with her adoptive father's invention, allowed her to become the best mechanic in New Beijing at the tender age of sixteen. One day, crown Prince Kaito, brought his android, Nainsi, for her to fix, and while he tried to make light of the subject, it became apparent that it was a serious matter. As the prince & mechanic grow closer, reality sets in. Levana exposes her being cyborg & Lunar, and orders Kai to imprison her. In jail, Dr. Erland tells her that she is the missing princess and that Levena is her Aunt, meaning Cinder is the true Queen of Luna.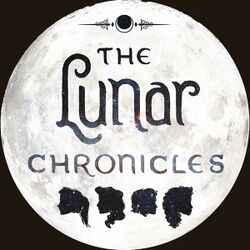 Cinder meets Carswell Thorne who both escape prison using his stolen ship, the Rampion. Meanwhile Scarlet, an 18-year old girl, hears that her grandmother has disappeared 3 weeks ago with her missing case having closed. She seeks help from a man named Ze'ev Kesly, a streetfigher who helps Scarlet find her lost grandmother. They later join Cinder & Thorne upon the Rampion.
Crescent Moon, or Cress Darnel, is an imprisoned shell working with Sybil to aid Lunar ships. Living alone on a satellite and harbouring an enormous crush on Carswell Thorne, she secretly works to sabotage the wicked Lunar queen, and eventually, Cress teams up with Cinder and becomes entangled in her plot to save Earth. As complications arise and the crew is separated, they must do everything they can to prevent a royal wedding which would only put Earth into Queen Levana's hands. All the while, the plague has begun to mutate and even Lunars are not safe.
Winter, Queen Levana's stepdaughter, has lived her entire life in Artemisia Palace and has been raised by her stepmother. All this time, she's seen firsthand how Levana's glamour has turned her into a heartless tyrant. Winter decided to never use her gift, though the side effects have caused her to slowly lose her sanity, giving her horrible visions in addition. Winter's only source of comfort from the hallucinations is her guard, childhood friend, and crush, Jacin. Though Winter despises her stepmother, she knows Levana will not approve of her feelings for Jacin. However, she's not as weak as Levana believes her to be as she's been undermining her stepmother's wishes for years. Together with the cyborg mechanic, Cinder, and her allies, Winter might even have the power to launch a revolution and win a war that has been raging for far too long.
Works
[
]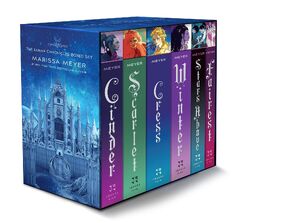 Novels
[
]
Prequels
[
]
Novellas
[
]
Collections
[
]
Graphic Novels
[
]
Short Stories
[
]
Coloring Books
[
]
Foreign Editions
[
]
Marissa Meyer has updated the publication rights of The Lunar Chronicles on her official website:[1]
For details of the publishers & translators, see Publishers of The Lunar Chronicles.
For a detailed breakdown of each foreign edition, see Editions of The Lunar Chronicles.
Media
[
]
On December 1, 2015, a set of emoji stickers of The Lunar Chronicles was released by Swyft Media and is free for download via the Apple Store & Google Play.
As of 2019, this was either taken down or not up to IOS on the Apple Store.
Trivia
[
]
Gallery
[
]
Main article: Category:Characters
References
[
]
External Links
[
]