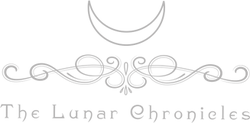 The Lunar Chronicles, sometimes abbreviated as TLC, is a young adult series of science-fiction novels written by American author Marissa Meyer.
Plot description
Edit
The series revolves around Linh Cinder, a cyborg who worked for her stepmother Adri. Her unique makeup, combined with her adoptive father's inventions in cybernetics, allowed her to become the best mechanic in New Beijing at the tender age of sixteen. Her talents became so widely known that one day the crown prince, Prince Kai, brought his android, Nainsi, for her to fix, and while he tried to make light of the subject, it became apparent that it was a very serious matter. As the prince and mechanic grew closer, the harsh truth tore them apart.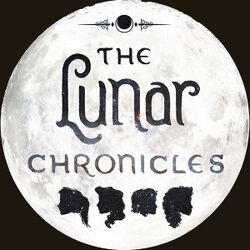 Collection
Edit
Graphic novel
Edit
Foreign editions
Edit
Marissa Meyer would update the publications rights of The Lunar Chronicles on her official website;[1] please visit the following pages for the complete information:
For details of the publishers and translators, see Publishers of The Lunar Chronicles.
For a detail breakdown of each foreign edition, see Editions of The Lunar Chronicles.
Characters
Edit
Main article: Category:Characters
On December 1, 2015, a set of emoji stickers of The Lunar Chronicles was released by Swyft Media, and is free for download via the Apple Store and Google Play.
As of 2019, this was either taken down or not up to IOS on the Apple Store.
The Lunar Chronicles was originally started as NaNoWriMo novel in 2008 [1]
External links
Edit
References
Edit
Works in the The Lunar Chronicles series
Community content is available under
CC-BY-SA
unless otherwise noted.